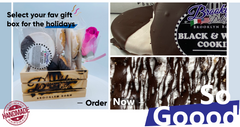 We are peanut free bakery BUT we are tree nut & sesame aware
💖 Our Customers Love us ❤️
Hand prepared with love, daily. Brooklyn born made in America
Purchased a few kinds of cookies and the croissants to bring to my daughter at college. She and her friends have been raving about them. Love the peanut free - a friend who normally can't eat many cookies loved these!

Janet Judge Dieso 🧑‍⚖
I've been ordering from Brooklyn Delights Bakery for a few years now. I've never been disappointed in any of my orders. Can't wait for my next order to get in. Had to get some coffee to go with the sweets this time.

Michael Esparza 😄
This was my first order (out of state customer), I bought several various pieces for my Uncle's birthday. He received them today and is quite pleased! Can't wait to buy more gift packages for the holidays!

Louise Marie Gross 🎂
Received my cookies and wonka bars today!
Absolutely delicious 😋 2 enthusiastic thumbs up 👍👍

Roger Perry 😆
Brownies, black & Whites are amazing! Staff is so nice and prices are great.

👏🍪

Debbi Butler-Maran 😍
The first time I ordered from Brooklyn Delights, I sent the variety packs of cookies to both of my sons. They loved the cookies, especially the Black & White Cookies and Full Moon Cookies. Since then I have ordered the 2-packs of mini Black & White Cookies and Linzer Tartes for a special event. Everyone who attended this event loved the cookies.

Jan Sabran-Wolfert 🤗
ordered online items and the items are so fresh and amazing, also carefully packed and shipped fast..... will be ordering again! thank you

Bonnie Davault 🥳
Featured products
Everything is 100% Hand made with ❤️ . Brooklyn Born & Made in the USA
Hurry Up and Get your FAV before its gone!!!
100% Premium Handcrafted goodness, thats Brooklyn Delights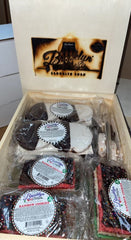 HOLIDAY GIFT BOXES NOW AVAILABLE
Don't miss out on these awesome gift options. Tell your friends how much they mean to you with this box full of tastey snacks.
👋 FREE SHIPPING when you order 2
12 COUNTS
Buy A N Y TWO of our TWELVE COUNT Brooklyn Delights and get FREE SHIPPING
☟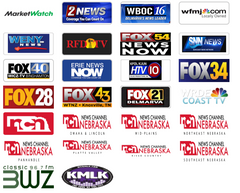 AS COVERED IN...
We are owner operated, with all products handmade. We are happy to provide our products and quality online as well as to our community locally. We thank you for your support.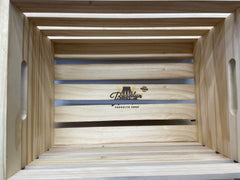 Order Now, Before there all gone.
Order a gift box for your loved ones for the holidays. a sure way to give a great set mmm's and ear to ear smiles. order today, personal gift notes available too.
order now